Is Your AC Leaking, No Longer Cool, Bad Odour or Consuming too Much Electricity?
Get in touch with The 99 People today and bring your Air Conditioner back to new!
Our Highly Effective Air Conditioner Cleaning Process
Cleaning the inside of your air conditioner it's like maintaining your car or going to the dentist, it's a regular service that you shouldn't miss.
At The 99 People we are expert technicians in air conditioner cleaning and servicing.
We have our own 10 Step Process to ensure best results:
AIR CONDITIONER DEEP CLEAN PRICING
Air Conditioning Cleaning Packages to Suit Your Needs
We understand that each person and household have different needs. That's why we have created different packages for each occasion. If your situation does not suit any of these packages, do not hesitate to contact us and we will find a tailor-made solution for you.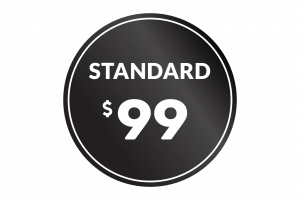 *Service subject to unit accessibility.
*Service subject to unit accessibility.
*Service subject to unit accessibility.
*Service subject to unit accessibility.
AIR CONDITIONER DEEP CLEAN PRICING
Why is Important to Get a Thorough Air Conditioner Cleaning?
There are several reasons why it is very important to regularly complete a full air conditioner cleaning process to ensure that your air conditioner in good working condition. Some of them are :
We'll Bring Your Air Conditioner Back to New so You Can Breathe Clean and Healthy Air Again
Our friendly team are professionals in air conditioner deep clean with a customer service focus. Our main objective is to ensure your home is a pleasant environment to live.
We don't fix electrical problems with air conditioners, but we can refer you to someone who does.
Our air conditioning services are designed to meet the needs of the largest number of homes and families in Australia, guaranteeing an environment with clean air,  free of bacteria.
We take great pride in our work and customer satisfaction is our focus. These are some of the reviews of our amazing customers.
The 99 People can take care of all services in just one visit. Save time managing multiple appointments and save money as discounts are offered for multiple services booked at the same address.
Internal and External treatment
Frequently Asked Questions
A smelly air conditioner is a "dirty air conditioner. A "proper" clean will rectify the problem. A really bad odour can be caused by small "critters crawling up the drain and not being able to get out or alternatively they have crawled into the head unit and died, which will also cause a bad smell. Of course, a service and clean will fix both of these problems.
If your remote is in working order (check the batteries), then you will need to switch it on manually. You will generally find the manual button up near the electrical panel. If it switches on manually then you need to have a qualified technician check the receiver board.
This is generally due to very dirty filters. If you neglect to clean your filters regularly you will slowly choke your air conditioner to death!