NOOSA AIR CONDITIONER CLEANING
Feel like your Air Conditioner may need a freshen-up?
If your air conditioning is in need of a freshen-up or deep clean, we'll be there to help. The 99 People will leave it as if it were brand new!
Air Conditioner Cleaning Noosa
Our Noosa Wide Air Conditioner Cleaning Services
If you want to get the rest and comfort of your home without worrying about the health of your family, it's time to consider getting your air conditioner properly cleaned.
Our professionals in Noosa with Air Conditioner cleaning will guarantee a deep clean that will make sure your air is fresh and your environment is safe. We service both homes and businesses!
You're in good hands with our team of talented technicians on the Sunshine Coast. We're happy to provide services that will exceed your expectations and leave you delighted, every time! Find out about all this and much more!
Air Conditioner Cleaning Noosa
Meet Dyan!
From The 99 People Brisbane
Hi there,
My name is Dylan and I have lived in Noosa for most of my life, at least 23 years. I can't imagine living anywhere else!
I love being a small business owner and the opportunity to make a real difference in my community. It's been a wonderful experience to be part of The 99 People and my goal is to have a local business that guarantees the best service to my neighbours, but also with the chance to grow and reach more people.
In my free time I don't rest much either because I love visiting all the local beaches that we have. I am not much of a shopper, but I do love heading to the markets for fresh fruit and vegetables and supporting other local businesses.
I love all of the beaches in our town and I never get tired of going to them. Whether I'm relaxing or playing sports, it's a great place to spend time with my family.
My favourite part of the job? I get to meet a lot of furry babies, as I like to call them! It's so much fun getting to know all these awesome dogs and of course their owners!
"My favourite quote is "Life has no limitations, just the ones you make" (from Les Brown) and I try to apply it to every aspect of my life."
Air Conditioner Cleaning Noosa
The best air conditioner cleaning in Noosa is here! And not only that...
At The 99 People we have a wide variety of different services to cover all the needs of our clients. Our team is prepared to clean any brand of split system air conditioners.
Having a dirty air conditioner can have health implications. The quality of the air we breathe is the most important thing, and if you are constantly breathing mould and bacteria that are suspended in your air, that can have a negative effect on your respiratory system.
In recent years we have become one of the fastest growing home maintenance companies in Australia and we are very proud of that. We work hard to achieve 100% customer satisfaction.
AIR CONDITIONER CLEANING PRICING
Air Conditioning Cleaning Packages to Suit Your Needs
Every home and business in Noosa is different, and the same goes for every air conditioner. That is why we have created different packages for every occasion. Likewise, if you need a service that is not named below, do not hesitate to contact us and we will find a customised solution for you.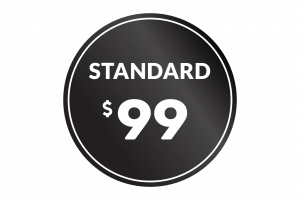 *Service subject to unit accessibility.
*Service subject to unit accessibility.
*Service subject to unit accessibility.
*Service subject to unit accessibility.