NOOSA AIR CONDITIONER CLEANING
Feel like your Air Conditioner may need a freshen-up?
If your air conditioning is in need of a freshen-up or deep clean, we'll be there to help. The 99 People will leave it as if it were brand new!
Air Conditioner Cleaning Noosa
Our Noosa Wide Air Conditioner Cleaning Services
If you want to get the rest and comfort of your home without worrying about the health of your family, it's time to consider getting your air conditioner properly cleaned.
Our professionals in Noosa with Air Conditioner cleaning will guarantee a deep clean that will make sure your air is fresh and your environment is safe. We service both homes and businesses!
You're in good hands with our team of talented technicians on the Sunshine Coast. We're happy to provide services that will exceed your expectations and leave you delighted, every time! Find out about all this and much more!
Air Conditioner Cleaning Noosa
Meet Jeff!
From The 99 People Noosa
Hi everyone!
I'm Jeff and I've been a local on the Sunshine Coast for the past 9 years.
My family and I moved to Caloundra from country Victoria to have a better quality of life and we can say that here, we have found it. We love exploring all the different places around the Coast in particular we love camping and enjoying the beautiful outdoors and beaches – there are always new things to see and do.
I joined The 99 People because it was a great opportunity to start my own business. I love being my own boss. It gives me the flexibility I need to support my family and progression at a work level.
It gives me a lot of satisfaction doing a days work and making my customers happy by offering great service and finding solutions to their problems. I love that we have a warranty on all services, giving you peace of mind.
In my down time I like to enjoy outings with the kids. I am a sports fan enjoying a variety of sports and I am always active. I try to remain healthy, enjoying life to the fullest.
"It is a great satisfaction to feel that you make your clients happy with your work and improve their quality of life."
Air Conditioner Cleaning Noosa
The best air conditioner cleaning in Noosa is here! And not only that...
At The 99 People we have a wide variety of different services to cover all the needs of our clients. Our team is prepared to clean any brand of split system air conditioners.
Having a dirty air conditioner can have health implications. The quality of the air we breathe is the most important thing, and if you are constantly breathing mould and bacteria that are suspended in your air, that can have a negative effect on your respiratory system.
In recent years we have become one of the fastest growing home maintenance companies in Australia and we are very proud of that. We work hard to achieve 100% customer satisfaction.
AIR CONDITIONER CLEANING PRICING
Air Conditioning Cleaning Packages to Suit Your Needs
Every home and business in Noosa is different, and the same goes for every air conditioner. That is why we have created different packages for every occasion. Likewise, if you need a service that is not named below, do not hesitate to contact us and we will find a customised solution for you.
Split system indoor deep clean & sanitise

Remove dirt, mould and bacteria​ from interior

Clean fan barrel to increase airflow

Clean filters for cleaner airflow

Coils pressure washed for better cooling & to remove contaminates

Evaporator deep clean for better airflow and heat transfer

Disassemble unit covers for deeper clean*

Clean and sanitise internal covers

Reassemble internal unit covers

External condenser coils cleaned from mould, dirt and debris*

External condenser case cleaned from mould, dirt and debris*

External condenser sanitised*

Full system Hydrosanitised™ clean

Full coil disinfection (kills 99.9% of bacteria)

Filters disinfected (kills 99.9% of bacteria)

All covers cleaned and disinfected (kills 99.9% of bacteria)

Cover on

Internal + External Unit

Cover off

Internal + External Unit
*Service subject to unit accessibility.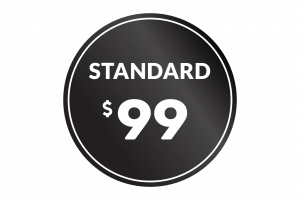 *Service subject to unit accessibility.
*Service subject to unit accessibility.
*Service subject to unit accessibility.
*Service subject to unit accessibility.
People are at the heart of what we do; we like to ensure that everyone is happy with our services. Here's why our customers give us 5 stars.