GOLD COAST AIR CONDITIONER CLEANING
Would you like to get your air conditioner back to new?
This is your chance! Get in touch with The 99 People team right away for a thorough cleaning and good maintenance of your air conditioning.
Air Conditioner Cleaning Gold Coast
Our Gold Coast Wide Air Conditioner Cleaning Services
If you are concerned about your health or the health of your family, or if you own a business and want to ensure that your employees and customers are breathing the cleanest air possible, contact The 99 People for a comprehensive air conditioner cleaning.
We will provide the best air conditioner cleaning in Gold Coast to ensure your home's comfort and quality!
Our air conditioner cleaning services eliminate even the smallest bacteria and dirt particles from your unit. All filters and connectors are examined. You will be impressed with the end result!
Air Conditioner Cleaning Gold Coast
Meet Smiley!
From The 99 People Gold Coast
Hello,
My Name is Navosa, but most people call me Smiley! When we meet you will understand why 🙂
I joined The 99 People team in February 2021 and my Franchise operates in Spring Mountain and its surroundings where I have lived for the past 2 years with my family and many of my friends. We love the local area and it is growing rapidly.
With the 99 People and their Franchise opportunity, I am now running my own business and I love meeting customers and sharing their stories and their lives while I do the work.
When I am not at work, I love Boxing and I have a gym set up at home where I coach and mentor up and coming fighters. Before I had my own business, I was a pro fighter and I had 11 fights either representing my own country and as a qualifier for the Olympic games.
These days I am getting my qualifications to become a Coach and I love spending time training my sons at boxing, and rugby and my daughter with the league.
"Customer service is important to me as I will always do my best as I want to be the first person you think of every time you need Pest Control or Air Conditioner Cleaning."
Air Conditioner Cleaning Gold Coast
We offer the best air conditioner cleaning in Gold Coast! And not only that…
At The 99 People, we offer a comprehensive selection of high-quality, low-cost services, including deep air conditioner cleaning, pest control, and smoke alarm safety testing. That is why we have become one of Australia's fastest-growing home maintenance companies in the last year. And it's all because of you!
The high quality of our services and the professionalism of our team are our trademark. We make every effort to ensure that our customers are entirely satisfied, and we work hard to accomplish this goal. Furthermore, without sacrificing quality, our pricing is quite fair and competitive.
AIR CONDITIONER CLEANING PRICING
Air Conditioning Cleaning Packages to Suit Your Needs
To meet the demands of the majority of our clients, we provide a variety of service packages. We're convinced you'll find the finest solution for your needs. If you still don't think they'll work for you, please contact us and we'll come up with the greatest tailored solution.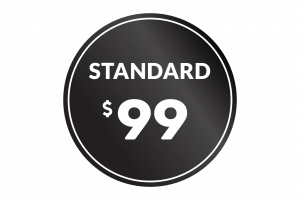 *Service subject to unit accessibility.
*Service subject to unit accessibility.
*Service subject to unit accessibility.
*Service subject to unit accessibility.
People are at the heart of what we do; we like to ensure that everyone is happy with our services. Here's why our customers give us 5 stars.